Qatar Leadership Conference (QLC)
Registration opens April 24, 2019. All schools will need to register  online via MUNIS.
If your school has already participated in a THIMUN Qatar event, an email with the registration link will be sent to you April 23rd 2019.
If you are a new school wishing to register please email thimunqatar@qf.org.qa.
This event now has a waitlist. Please be watching for an email from the THIMUN Qatar office, or contact us if you are interested in having your school attend.
If you are interested in presenting at the Qatar Leadership Conference, please see the Presenter page for more information, including links on how to apply.
The 2019 Qatar Leadership Conference will take place October 17-19, 2019
To register your school, please send an email to thimunqatar@qf.org.qa. Registration fees are QAR550 for each participant and THIMUN Qatar will provide visa assistance and hotel pick ups each day to the conference for international schools staying at our approved hotels.
THIMUN Qatar offers one of the largest professional development conferences in the Middle East. The Qatar Leadership Conference (QLC) is designed around the concept of developing student leadership within schools specifically in MUN, service and activism, and media studies. Students and teachers participate together in workshops and conference activities. Over 130 unique workshops are offered over two and a half days, bringing together internationally renowned thought leaders, local professionals and educators, and most importantly, globally minded students wishing to further their ability to be leaders in their community.
The QLC has also become an important an annual meeting place for globally connected young people and MUN thought leaders to exchange ideas and develop partnerships.
Please note this conference is intended for both STUDENTS and TEACHERS. The deadline for School registration is June 30th 2018.  To register your school, please send an email to thimunqatar@qf.org.qa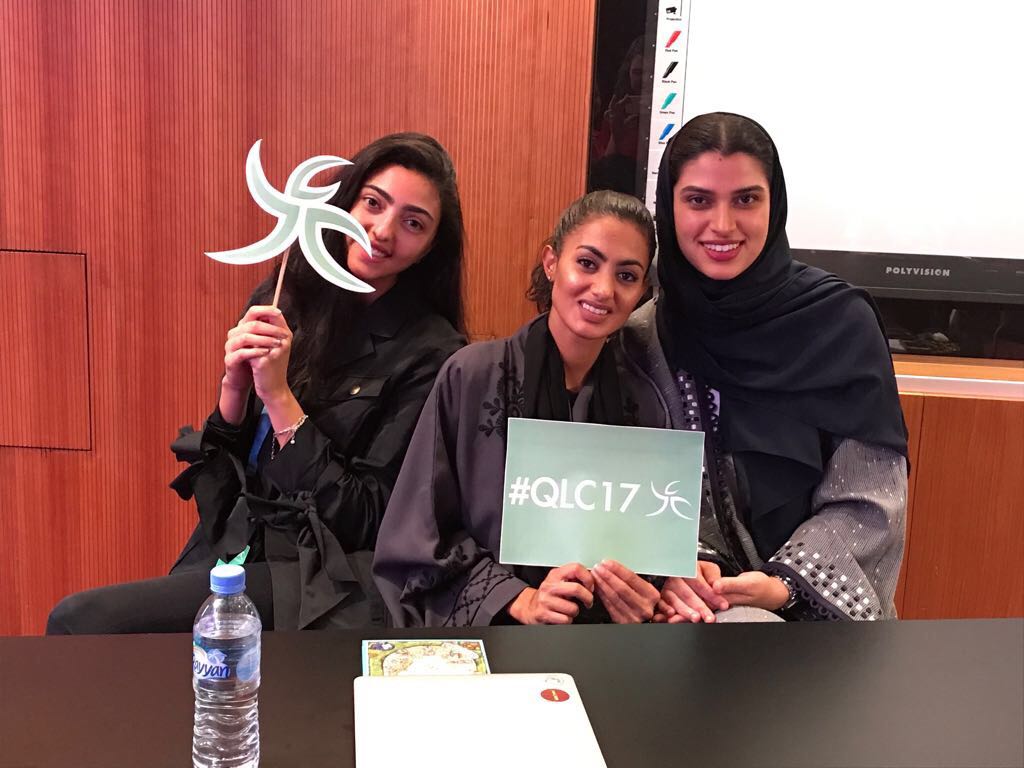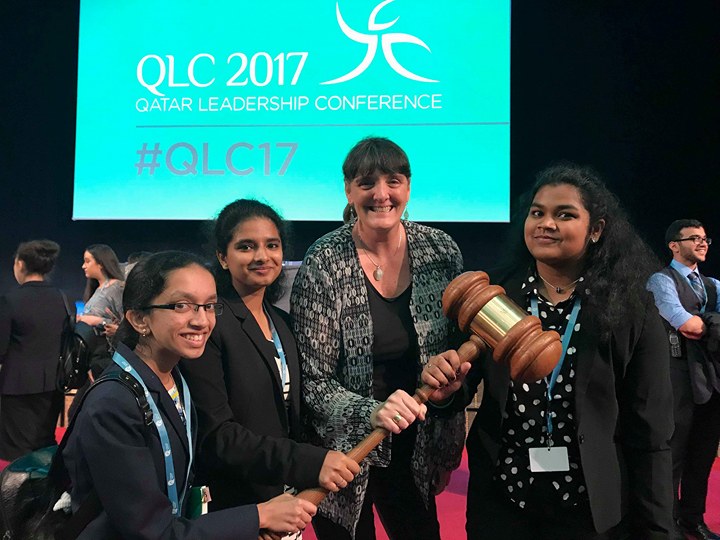 Countdown To Participation
APRIL


April 23rd 2019 QLC registration and FORM I opens. Teachers must register an interest in attendance and share a how many students and adults they EXPECT to bring to the conference. This is not a final number, it is an estimate. Your registration is secured after we receive a QAR 2000 deposit payment from your school.Please note that this deposit is deductible from your final invoice.

JUNE

June 30th 2019 FORM II opens on MUNIS. Teachers must upload student and adult names, hotel information and passport information on MUNIS and press "submit".

SEPTEMBER

Sept 24th 2019 QLC FORM II closes- all names of all participants should be on MUNIS. Final invoice should be settled immediately upon receipt.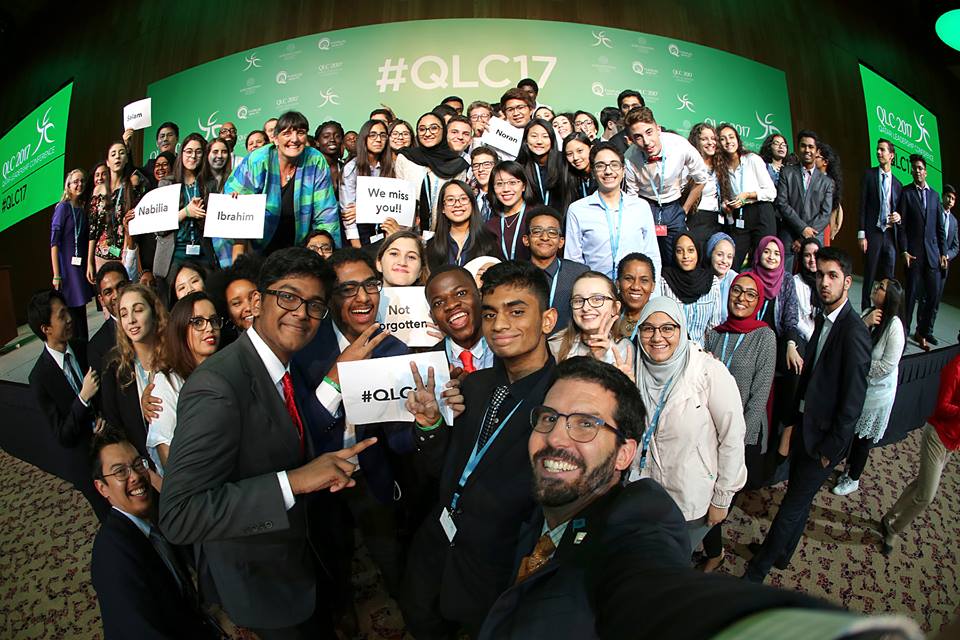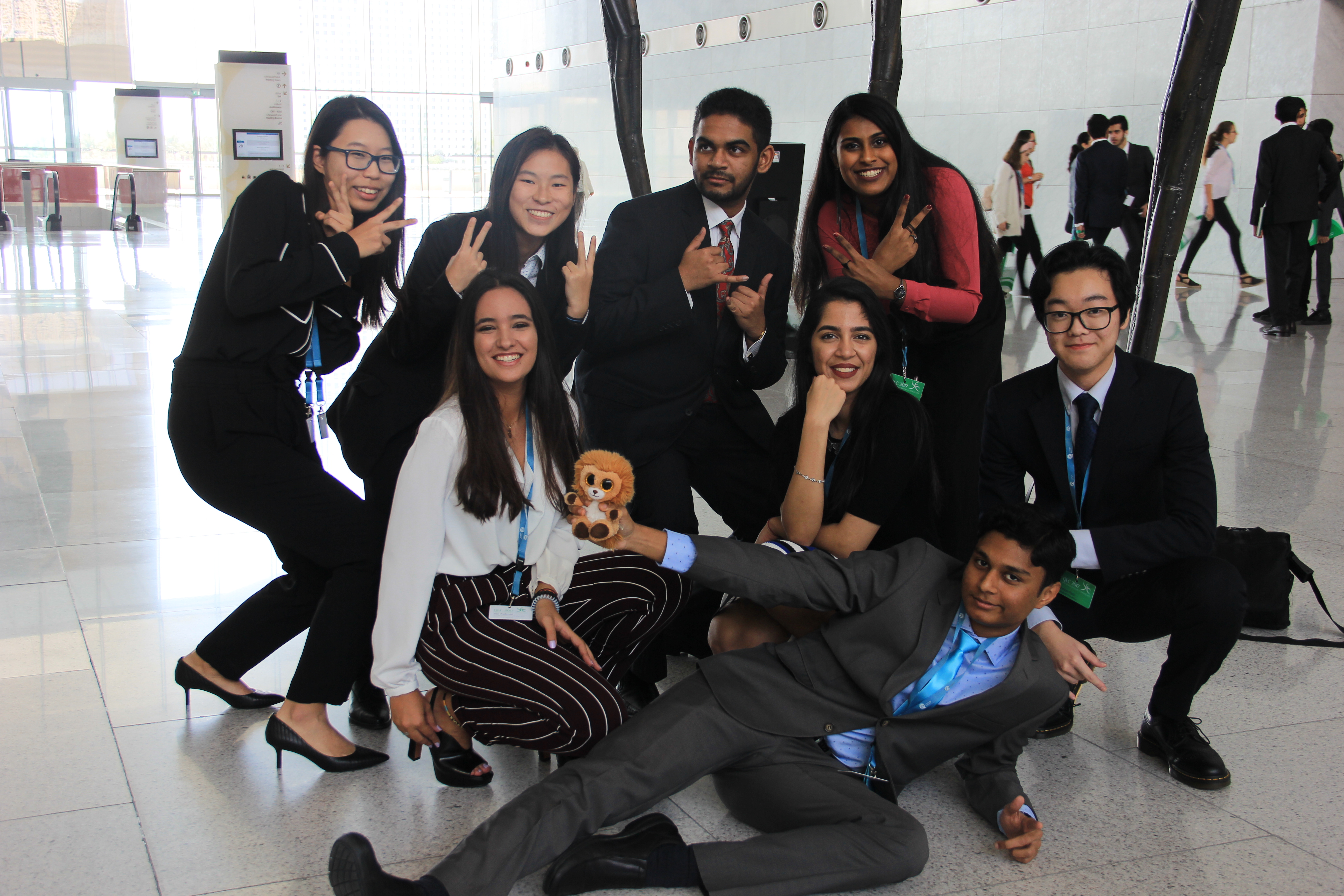 PAST CONFERENCES
 2012  Inaugural Conference: 20-22 September. View the 2012 QLC booklet.
 2013 Qatar Leadership Conference: 26-28 September. View the 2013 QLC booklet.
 2014 Qatar Leadership Conference:16-18 October, 2014. View the 2014 QLC booklet.
2015 Qatar Leadership Conference: 15-17 October, 2015. View the 2015 QLC booklet
2016 Qatar Leadership Conference 20-22 October 2016. View the 2016 QLC booklet QLC.
        2017 Qatar Leadership Conference 19-21 October 2017  View the 2017 QLC booklet
        2018 Qatar Leadership Conference 17-19 October 2018 QLC Participants Booklet 2018 here