Qatar Leadership Conference (QLC)
The 2017 Qatar Leadership Conference will take place October 19-21, 2017
Registration opens April 23, 2017.
For full registration information see our QLC Administrative Guide 2017.
Qatar Leadership Conference 19-21 October 2017 QLC Booklet 2017 Final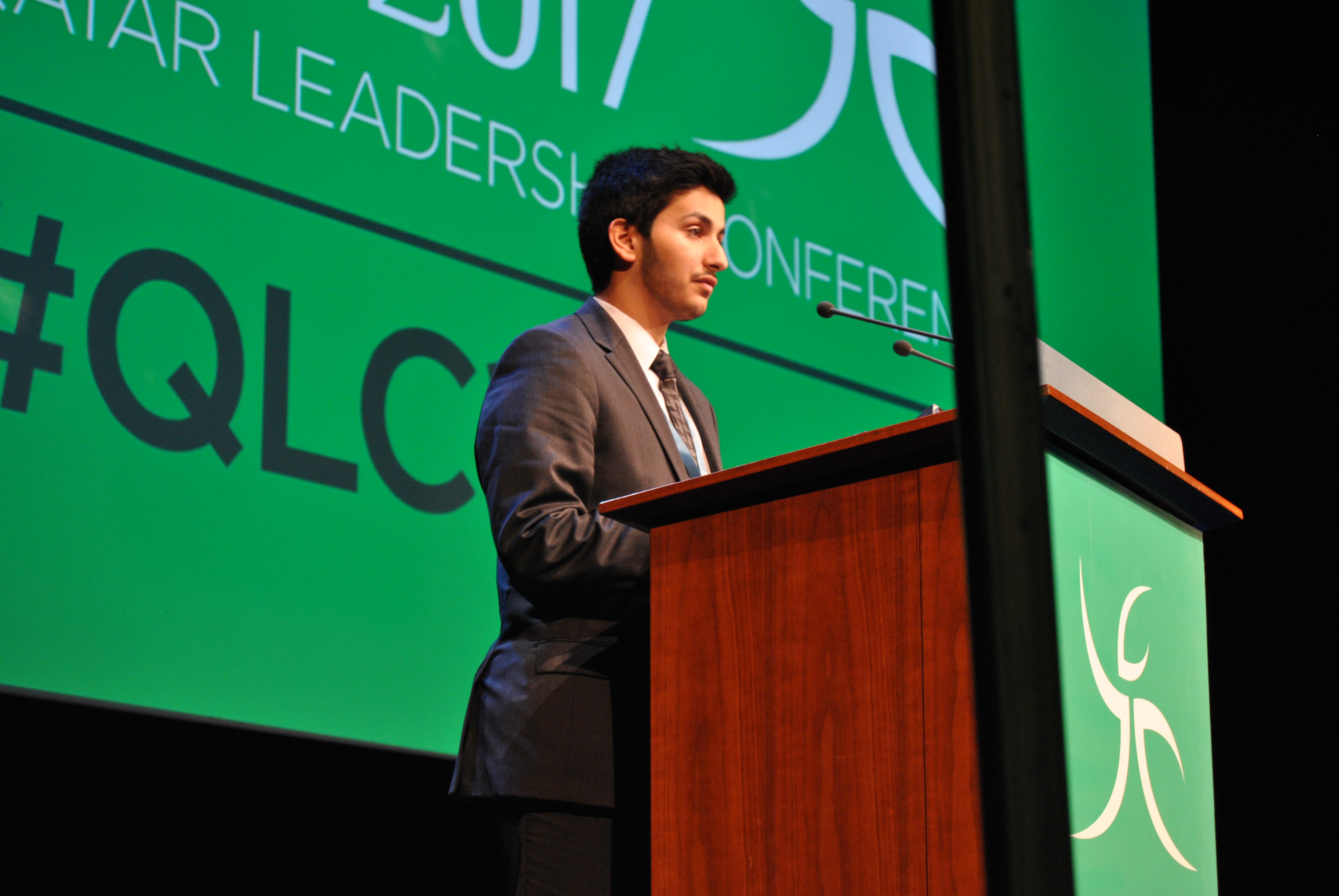 This event now has a waitlist. Please be watching for an email from the THIMUN Qatar office, or contact us if you are interested in having your school attend.
Registration for this conference is now closed
Northwestern University in Qatar and THIMUN Qatar offer one of the largest professional development conferences in the Middle East. The THIMUN Qatar Model United Nations and Media Leadership (QLC) conference is designed around the concept of developing student leadership within schools specifically in MUN and media studies. Students and teachers participate together in workshops and conference activities.
The QLC has two main objectives. The first goal is to provide high school students and teachers with quality workshops designed to provide them with leadership skills and tools to run successful MUN and media studies programs. The second goal is to provide an annual meeting place for globally connected young people to exchange ideas and develop partnerships.
Please note this conference is intended for both students and teachers. The deadline for registration is June 30th 2017. 
PAST CONFERENCES
 2012  Inaugural Conference: 20-22 September. View the 2012 QLC booklet.
 2013 Qatar Leadership Conference: 26-28 September. View the 2013 QLC booklet.
 2014 Qatar Leadership Conference:16-18 October, 2014. View the 2014 QLC booklet.
2015 Qatar Leadership Conference: 15-17 October, 2015. View the 2015 QLC booklet
2016 Qatar Leadership Conference 20-22 October 2016. View the 2016 QLC booklet QLC.